11B411
11B411 is 11 promises that we, and all our REAch2 schools, are making to our children. If your child has been with us since nursery, they will experience these 11 promises by the time they leave us.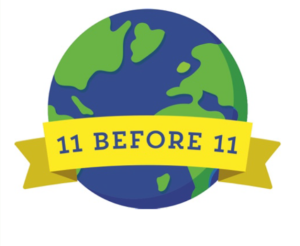 Reach2 11b411 Video  

Clink of the link to watch the video and find out more about 11B411 and how it works in school
Each year group will achieve one or more promises each year with each promise bringing an enriching and inspirational experience. Each one of the promises is designed to take our children beyond the usual school experiences whilst providing the children with lifelong memories.

Our 11 promises:
10 good deeds in 10 days
Make or break a Reach2 record
Flashmob!
Seeds to supper
Create something amazing
Messing about on the water
Reading under the stars
Shake it up Shakespeare
Hiking heroes
Ride a large animal
Cross a border
Our aim is to prepare our children so that when they leave us they will be able to engage fully with the challenges of secondary school life. This includes the next stage of their school curriculum but also their ability to be independent, confident and ambitious individuals.
As our school continues to grow,  we have been working hard to incorporate the 11 promises each year, so that all children attending our school get to experience these wonderful, exciting adventures.
So far our children have experienced:
Seeds to supper
Thinking behind the promise:
This promise enables children to connect with the importance of food in their lives: they grow their own crops from seed, learning how to care for food, and the nutritional value of the food, then they harvest their crops and use the produce to cook meals for their family, so learning how meals can bring people together.
Reading under the stars
Thinking behind the promise:
In this promise children experience the thrill of sleeping away from home, under the night stars with their friends. This adventure can fill children with the wonder of our universe, and who knows – could lead to a lifetime's passion for astronomy.